First of all, please go visit Crochet Concupiscence for an interview with little ole me & a giveaway for a copy of my Anika vest design! How exciting
and she'll be giving away 3 more patterns later this month!
So with no further ado, fiber friday!
6 scrap dc hats I made for charity, I actually finished these in Sept but I'm showing them off today.

And all lined up in a row


various scrap acrylics. They were all donated to a homeless vets charity
I also finally finished the 10 stitch crocheted version, I decided just to make it cat sized & call it a day. I keep casting on/starting projects & really needed to finish up a few things


what do you think?


I finally took better photos of this free form lapghan I finished a while ago

I worked hard all month, & I finished my "A" project for my Ravelry A through Z stash down group. I finished my very long outstanding wip, the around the twist log cabin afghan

I started this in August of last year, & finished mid-November. I procrastinated weaving in the ends & taking photos, of course.

some of the seams are much worse then others, I started seaming it 6 months ago & somehow, my seaming improved over that type period, even though I didn't learn a new method, seam anything else in any other projects, take a class, or anything else that would explain the improvement. It's made with 100% wool, various odds & ends of yarn, mainly paton's classic wool & knit picks wool of the andes, the purple & gray you see a lot of came from recycled sweaters.
And, if you missed it, I posted my first of many free patterns yesterday for free pattern month – I have a ton planned for the Creating Christmas week, too, so please stay tuned !
link ups: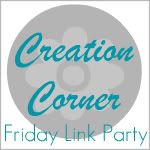 girl creative
Today's creative blog