If you are just stopping in, please see day one and day two.
Today we are going to decrease.
I'm going to show you how to decrease AND do a color change, all at the same time!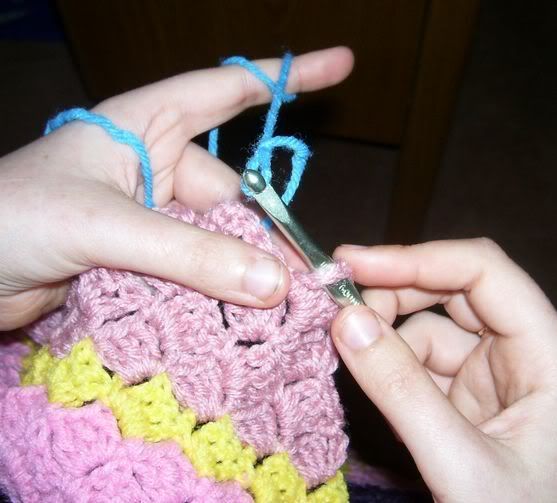 You can see in the above photo the start of the color change. I ended the old color (the pink) and I'm starting the new color, the blue. I have a slip knot on my hook, and I'm slipping it through the chain space.
Here's the first shell in the new color completed: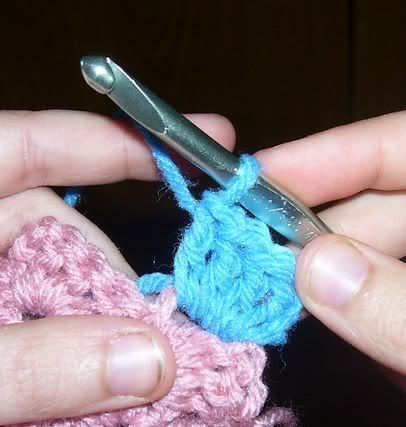 And here we are, a little farther along:
Now, when we get to the end of this row, we'll continue in the same color. So, when we get to the corner, we'll chain one, turn, slip stitch back the way we came, and in that chain space, we'll continue shelling across as usual.
If you DECREASE on one side, and continue INCREASING on the other, you're creating a bias fabric: in other words, a rectangle. If you decrease both sides, you'll create a square.
People seem to be confused by these directions: It's very easy. Continue increasing, from the directions on Day One, on one side of the row only, while decreasing, by following the directions above, on the other side of the row.
Congratuations! You've learned how to make a shell stitch, corner to corner afghan.corner